The Blessings of Fellowship and Prayer for Healing
"Every good and perfect gift is from above, coming down from the Father of the heavenly lights, who does not change like shifting shadows.  He chose to give us birth through the word of Truth, that we might be a kind of firstfruits of all He created." James 1:17-18 My heart is continually overwhelmed by each gift the Lord has given.  Friends, family, the spiritual kind, the list goes...
Stephen
After our evening Church service, some of us young men went to get frozen yogurt and relax. Jerry and I were talking in the University Plaza parking lot when we were approached by a man wearing a nose-piece for an oxygen tanking, driving in a beaten up car. He told us he was hungry and needed some money to get something to eat. We told we had nothing and he drove away. Shortly after, he came back,...
Treasure Hunting in the Wild
I was working in San Bernardino today.  It's not my favorite place in the world and this wasn't exactly the best looking area in that dying city.  Yet, the Holy Spirit had filled me with so much joy and desire, I kept my eyes open. You see, for a long time I've been praying for opportunities to shine some light in the dark.  In Matthew 5:14-16, Jesus calls us the "light of...
Tucked away in my heart is a song only for You.  Tucked away in Yours lay my dreams and my destiny, every promise You will fulfill because You are faithful.  Forgive me for using so many words and not minding which are the most important to speak.  Please let Your Spirit shine through…
i'm probably not the only levi that says poems:... →
levithepoet: Last night, I was reading 1 Timothy 2. I just finished my last class at Re:Train this weekend on Pastoral Leadership with Pastor Dave Bruskas, and he had been teaching us through the pastoral epistles, so I decided to review what we had gone through in my own devotional time. Frankly, I'm…
And when it's good, it's good.  You make things anew, You make things bright.  You restore us and make us steadfast, You breathe into us new life and set us on a narrow path of a worthy pursuit.  All our hope resides in the depths of Your heart.  
Today I walked through the Devil's pit where he's led the once proud and communal to forsake his neighbor and let his house go awry.  From the fearsome four-legged beasts standing guard, to the broken-down gates letting them escape, this is the land where many eyes weep.   I walked down each street knowing that there's always someone "ready to take you", because...
Dates, burgers & tattoos. →
"Poverty-stricken as the church is today in many things, she is the most stricken..."
– Excerpt From: Thom S. Rainer & Ed Stetzer. "Transformational Church." (via levithepoet)
Though I am weak, You are powerful.  Though I am selfish and detesable, You love me and provide all that I truly need.  Forgive me for longing for anything else.  
I'm not asking for much.  I just want you to believe me when I say it's going to be alright.  God has taught me the meaning of perseverance, I will endure and be raised up because He is faithful. 
Riverside
Every time I leave you, my heat crashes and I am reminded why I love you.  There is a beauty and ugliness to you that only God can revive and make whole.  
Love
There comes a time when we must see it as more than just a silly noun that's characterized as an emotional response.  It's the foundation of our continued existence on this Earth.  It's the foundation of the reconciliation made available to us.  It's more than a noun, it's a verb whose forms can be expanded to adverbs and adjectives.  Love is sacrifice.  Love is...
The shorter life seems, the less I care about the fear of today.  There is but one life on this Earth, why should I be afraid of speaking what I feel when it counts?  I'd rather learn to leave everything on the table than die being timid and not pushing harder.  Jesus died for us to live this life to the fullest.  Time to rise to victory.  
His love cleanses me of all jaded, deranged, and contaminated opinion.  
I was meant to die.  I asked to die.  Yet, I still live.  I have not reached the potential, but I understand the point of the journey.  I live because I am an ambassador, a new creation sent to spread the message of reconciliation.  I must live with intent because: "For me to live is Christ, and to die is gain."-Philippians 1:21
You drew a line in the sand and told me what each side meant.  Where was I supposed to go, back to the depths from whence I came?  You knew there was no turning back, You knew I'd get it and take hold of what You promised.  I doubted You and me for so long, I couldn't believe.  You took my hand, grabbed my heart, and told me to trust You.  I'll never look back.  This is my whole...
Winners never quit…
Jeremiah 29:11-13
"11For I know the plans I have for you," declares the Lord, "plans to prosper you and not to harm you, plans to give you hope and a future. 12Then you will call on me and come and pray to me, and I will listen to you.13You will seek me and find me when you seek me with all your heart. 14I will be found by you," declares the Lord, "and will bring you back from captivity" Destiny is...
How can I be so pleased when You say "yes" and be so perplexed when You say "no"?  Forgive this arrogant exuberance, God.  I just want to be closer to Your heart. 
Tomorrow
is another step forward, not backward.  I will grasp onto the promise that breakthrough is on the horizon.  Reconciliation is my message.  Peace and love are the fruits of such labor.  No rest until then, no meaningful place to move.  I am forgiven, loved, and healed…but I will never truly live it until I place hope in the One who has given it and give out an olive branch I never dreamed of...
I'm watching hearts grow colder with pride.  God, please remove the shield from their eyes.  You are more and me is less.  Our mouths should be full of Your praises, not the venom of discontent.  Jesus, we need Your peace.  
12/14/12
God, I pray that You'll take this hurt and make it into something good when the time is right.  Holy Spirit, be with those families who just had their hearts ripped away.  
Why are we failing to find and love on those people who need it most?  God's heartbreak for these people should be our own. 
It looks bleak, but that's nothing new.  I can't run and hide, I gotta stand and fight.  
Thanksgiving
God, You're too good to me. You have given me everything I could ever need. Thank You for family and the friends I consider blood. Thank You for the path I walk and the air I breathe. Thank You for the future blessings I have yet to uncover. Never take for granted the gifts and blessings you have. These things can disappear without any warning. I don't know where I would be...
Reblog if you think Losin' It should get on S&F...
I want to tell this story, but the Spirit's saying it isn't done yet…I suppose I'll need twenty more journals to fill by the time it's ready to print.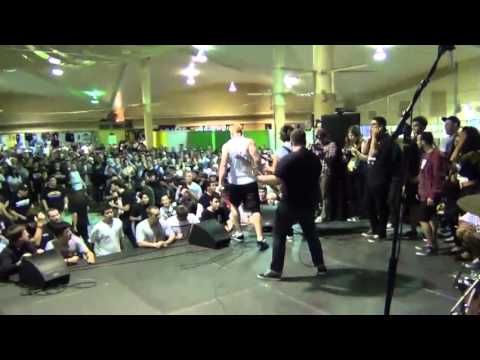 I enjoy that no one reads what I put up on here.  It feels like an extended journal, a space where I express what I won't in public.  Restraint has become a bitter trait for me.  I hide what I feel and display an obnoxious aura to push you away.  I really just want to write you a poem and give you flowers, take you to a nice dinner and write you a song.   God help me…I am brave enough...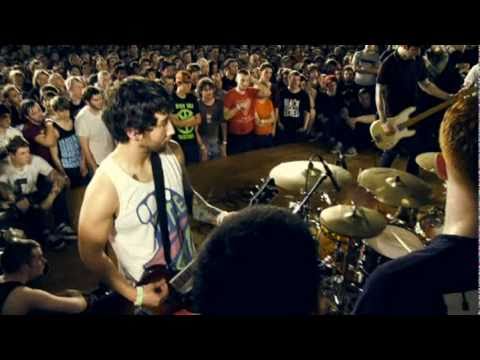 Dear Republican Party,
If you truly wanted to win this Presidential Election, why did you allow Mitt Romney to be your candidate?  No offense to the President, but you handed him the election.  You've lost touch, motivation, purpose, vision.   I have a few good ideas: 1.  Please stop trying to deport my friends who were brought over here illegally without their consent.  Instead, you should help them find a...